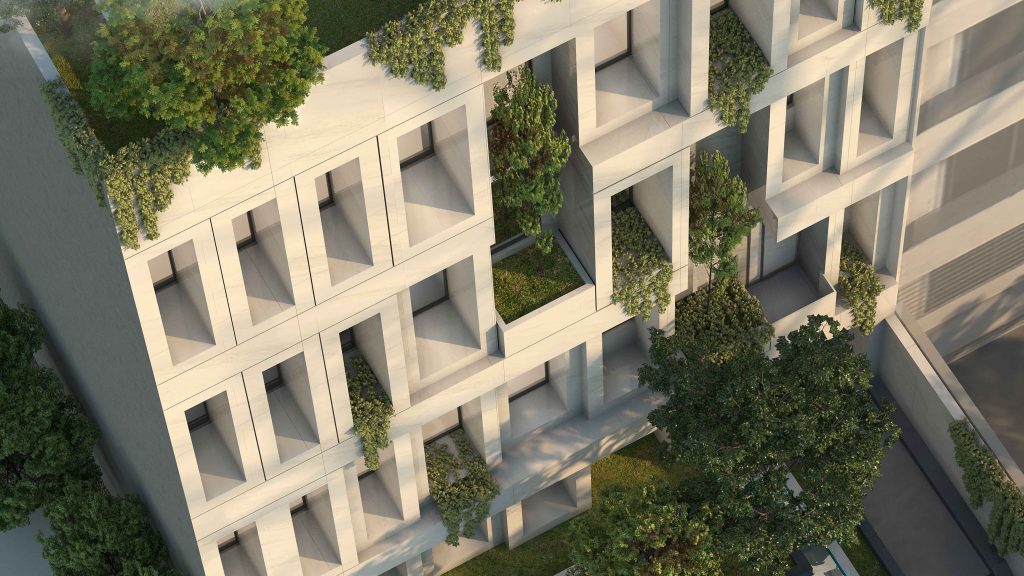 Iran-Shiraz-' Garden House '
"As urban development continues to densify our cities, it's becoming increasingly important to find innovative ways to incorporate green spaces into our designs. The Garden House project in Shiraz, Iran, presents a unique solution to this challenge by utilizing vertical gardening techniques to maximize greenery within a limited footprint.
Imagine standing on the third floor of this building, opening your window, and being greeted by the sweet scent of blooming orange trees. Not only do these vertical gardens provide a peaceful oasis for residents, but they also help purify the air and improve overall well-being.
But the design doesn't stop there. By creating a garden pit behind the project and strategically positioning windows throughout, we've ensured that every room receives ample natural light. In fact, the pool area is bathed in direct sunlight, making it the perfect spot to relax and enjoy the surrounding foliage.
The Garden House project serves as a model for sustainable urban design, demonstrating how thoughtful planning and creative solutions can transform even the most compact spaces into thriving ecosystems. It's a testament to what can be achieved when architecture and nature are combined in harmony."